Compare Apparel & Fashion ERP Software
Showing filters:
NGC

NGC offer a range of software products including ERP, PLM, supply chain management, shop floor control and legal compli...View profile

InStyle

Formed in 1997 InStyle Software offers a range of business solutions for apparel companies across the USA and Canada. I...View profile

Integrated Inventory Solutions

Integrated Inventory Solutions flagship ERP software suite, INxSQL (pronounced in-sequel), is a fully-integrated system...View profile

CGS

BlueCherry is an ERP solution by CGS aimed at the fashion and apparel industry.

The software is designed for om...View profile

Sage

Sage X3 is designed for organizations searching for a cost-effective way to manage and streamline their business operat...View profile

QAD

QAD Cloud ERP provides customisable applications that cover key performance indicators and key real time data, customer...View profile

SAP

SAP S/4HANA is a modular ERP offering large-scale integration of different business functions across an organization. I...View profile

SAP

SAP Business One is an ERP that helps small and medium sized businesses to manage business processes. The ERP software ...View profile

Odoo

Odoo Online is an open source suite of business applications that includes all the expected features of an ERP system, ...View profile

Microsoft

Designed as an intuitive cloud-based app for seamless enterprise management, Microsoft Dynamics 365 for Operations was ...View profile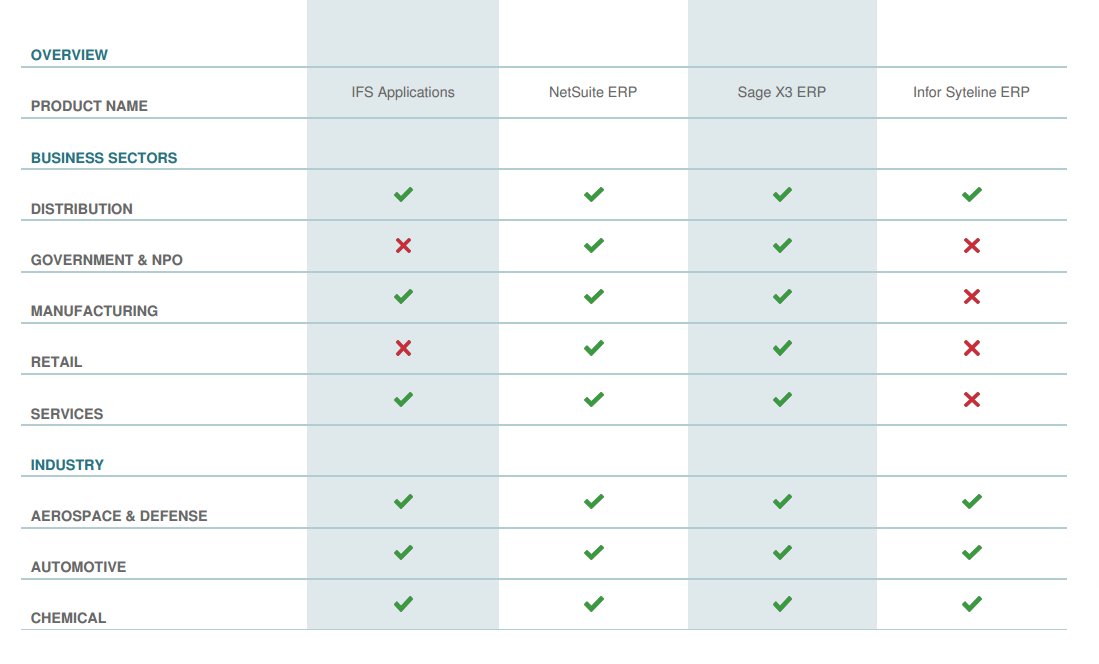 Get Your ERP Software Comparison
Download your bespoke report in a single pdf.