Infor Syteline
Infor Syteline is an ERP system developed by global enterprise software providers Infor. Infor Syteline ERP is used by over 5,000 manufacturers around the world to monitor customer demand, track resources, and schedule delivery dates.
Infor Syteline ERP provides functionality for the complete manufacturing lifecycle including sales and CRM, production, supply chain, financials, inventory, service management, quality control and more.
The Infor Syteline system is available through a range of buying and deployment options including on-premise installation, hosted SaaS as well as subscription pricing models.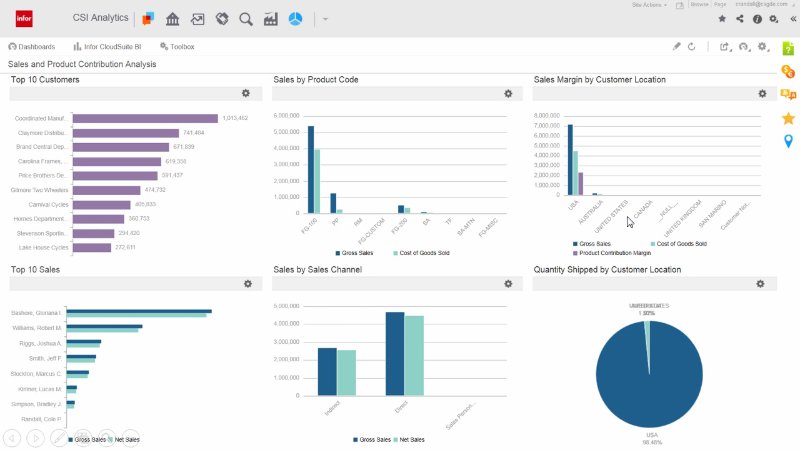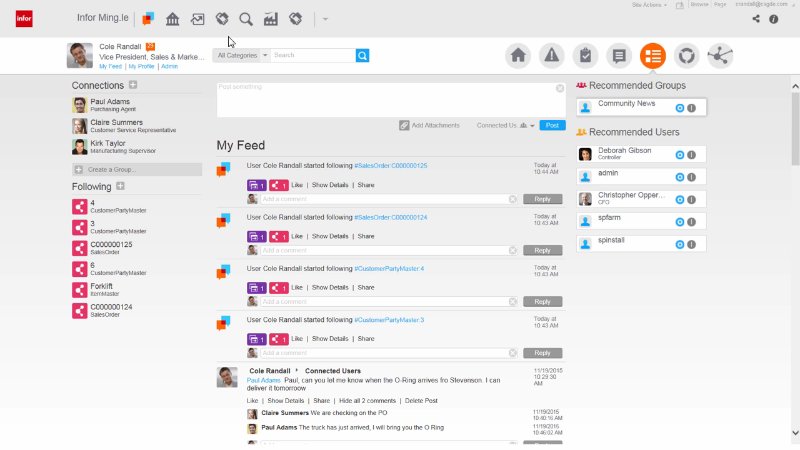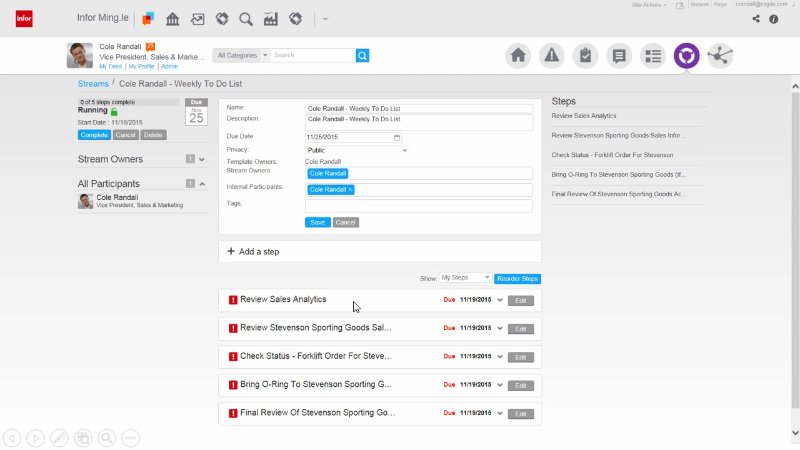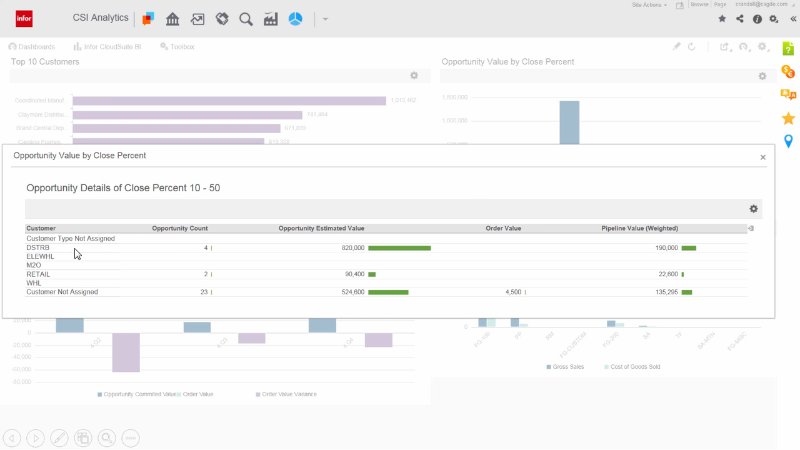 Syteline ERP can also be accessed through mobile devices for improved communication and reporting on the move. Mobile solutions cover key aspects of manufacturing such as warehouse logistics - including specialized modules including Pallet Management.
Alongside mobile access to the system, Syteline ERP user experience is optimized through role-based user interfaces including customizable dashboards which display actions and data relevant to a user's defined jobs.
Infor have also developed innovative new social collaboration tools through the Infor Ming.le platform which provides manufacturers with contextual analytics and a foundation for collaborative workflow improvement.
Customers of Infor who have implemented Syteline ERP include global cymbal manufacturer Avedis Zildjian, UK-based aerospace manufacturer CAV Aerospace and marine product manufacturers Duramax Marine.
Software features
Billing
Business Intelligence/Analytics
Costing
CRM
Customer Service
Financials & Accounting
Inventory Management
Order Management
Planning & Scheduling
Project Management
Purchasing
Quality Control
Sales
Shipping & Distribution
Supply Chain Management
Warehouse Management
Asset Management
Document Management
Quick spec
Product details
Customer Suitability
Enterprise (1000+ Employees)
Medium Size (251-1000 Employees)
Small Business (1-250 Employees)
Additional Product Info
Multi Language
Multi Currency
Customizable
System Hosting
Cloud
Installed on Premise
Download more information

Infor Syteline
Download your extended software profile for Infor Syteline. Get more information about features and pricing.
Download
Infor Syteline
Pricing Guide

Infor Syteline
Download your pricing guide by completing the form below.
Infor Syteline
Price Quote

Infor Syteline
Complete the form below to access a video demo of this software.
Quickly Compare with Similar ERP Systems
Other Users often Compare these Four Solutions
Infor Syteline

abas ERP

Oracle ERP

Big Bang ERP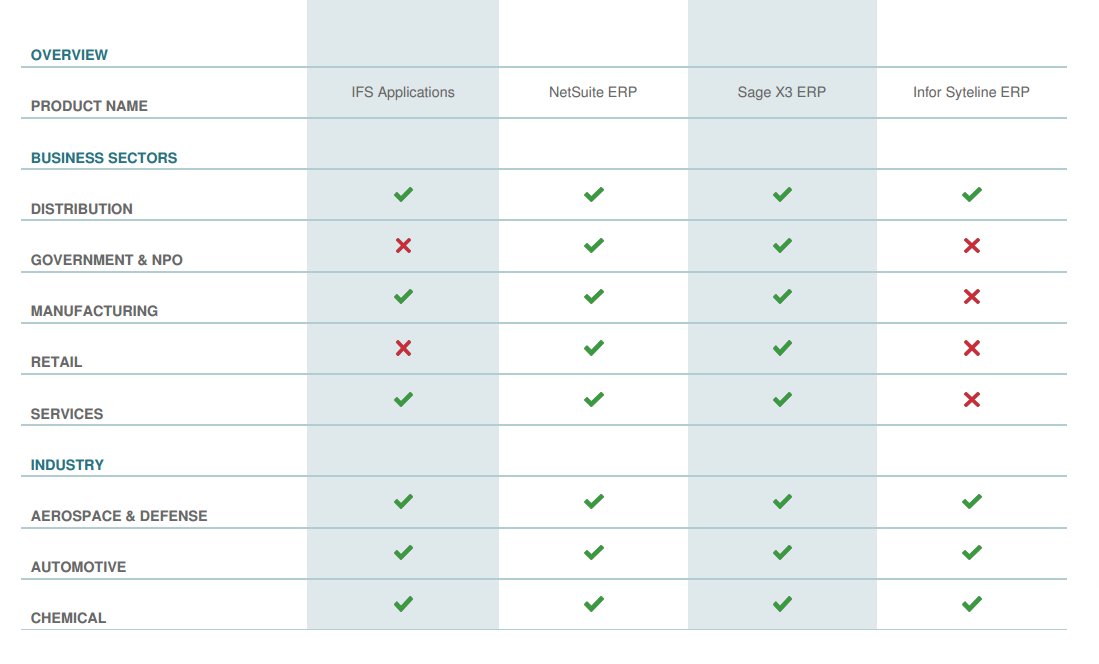 Get Your ERP Software Comparison
Download your bespoke report in a single pdf.
Infor Syteline
Extended Software Profile

Infor Syteline
Get your extended software profile by completing the form below.
Infor Syteline
Extended Software Profile