QAD Enterprise Applications
QAD ERP is an ERP software package from QAD, a Californian software company operating in several industries including food and beverage, discrete manufacturing and life sciences. Recent users to join forces with QAD include global high tech company Panalytical, Michigan-based shock absorber manufacturer Ace Controls and Californian tech company Vita Tech.
QAD ERP provides customisable applications that cover key performance indicators and key real time data, customer service, supplier performance, manufacturing efficiency, manufacturing scheduling, supply chain effectiveness, inventory effectiveness, asset utilization, financial compliance and auditing, industry compliance and regulatory issues and overall IT effectiveness.
The QAD technology platform can be integrated and is available On-Premise, On Demand or as a hybrid solution and is fully compatible with industry open standard hardware, operating system and database products. The Service Oriented Architecture (SOA) ensures real time and accurate exchange of data between key businesses processes both internally and externally and all user interfaces can be customised. The QAD ERP is available in multi-language and multi-currency.
QAD ERP also includes QXtend . This is an industry compliant integration toolset supporting repetitive data synchronization services between third party applications and different industries.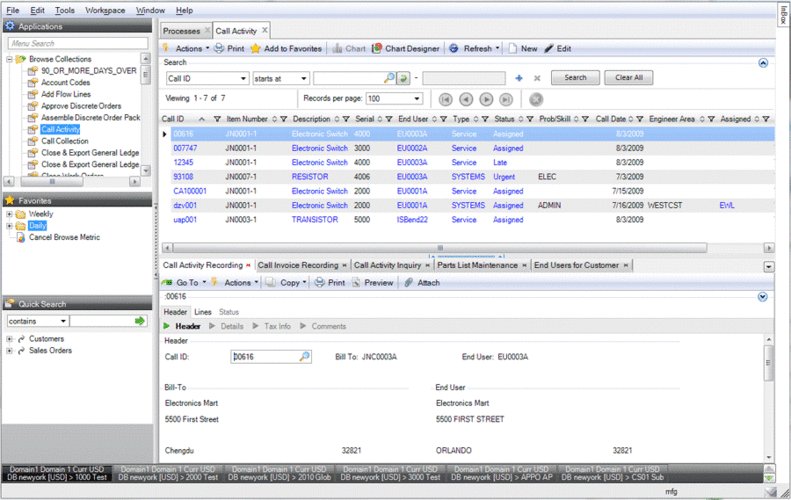 Software features
Government & NPO
Manufacturing
Automotive
Electronics
Food & Beverage
Medical & Healthcare
Business Intelligence/Analytics
CRM
Customer Service
Financials & Accounting
Supply Chain Management
iOS App
Quick spec
Product details
Customer Suitability
Enterprise (1000+ Employees)
Medium Size (251-1000 Employees)
Small Business (1-250 Employees)
Additional Product Info
Multi Language
Multi Currency
System Hosting
Cloud
Installed on Premise
Download more information

QAD Enterprise Applications
Download your extended software profile for QAD Enterprise Applications. Get more information about features and pricing.
Download
QAD Enterprise Applications
Pricing Guide
QAD Enterprise Applications
Download your pricing guide by completing the form below.
QAD Enterprise Applications
Price Quote
QAD Enterprise Applications
Complete the form below to access a video demo of this software.
Quickly Compare with Similar ERP Systems
Other Users often Compare these Four Solutions
QAD Enterprise Applications

ECi M1

Oracle ERP

ERP-ONE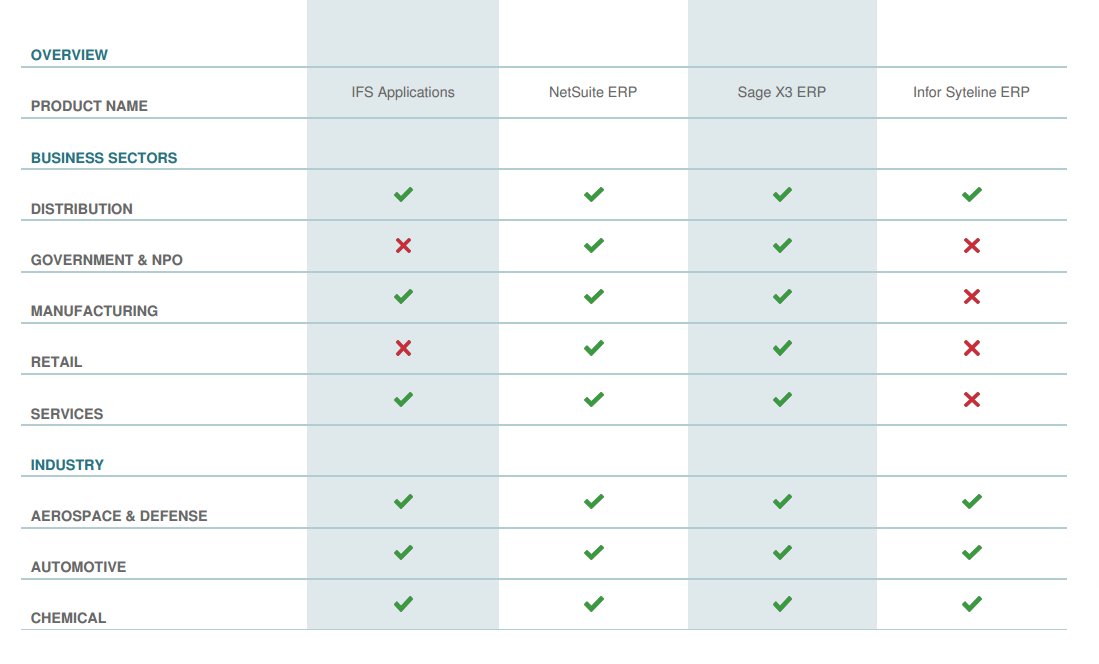 Get Your ERP Software Comparison
Download your bespoke report in a single pdf.
QAD Enterprise Applications
Extended Software Profile
QAD Enterprise Applications
Get your extended software profile by completing the form below.
QAD Enterprise Applications
Extended Software Profile