IFS Applications
IFS ERP software systems are characterized by easy integration into existing platforms as well as efficient operations and system upgrades. The IFS component-based infrastructure allows user selection of specific features on initial installation with subsequent upgrades. 
IFS ERP solutions are multi-language (currently 22 available) and are sold in over 50 countries. IFS have a virtual operations network, which, they claim, allows a high degree of support for customers and employees and results in higher levels of customer satisfaction.
IFS has also introduced a new visual insights tool called Enterprise Operational Intelligence that enables customers to map, monitor and manage core processes and performance in line with the business strategy.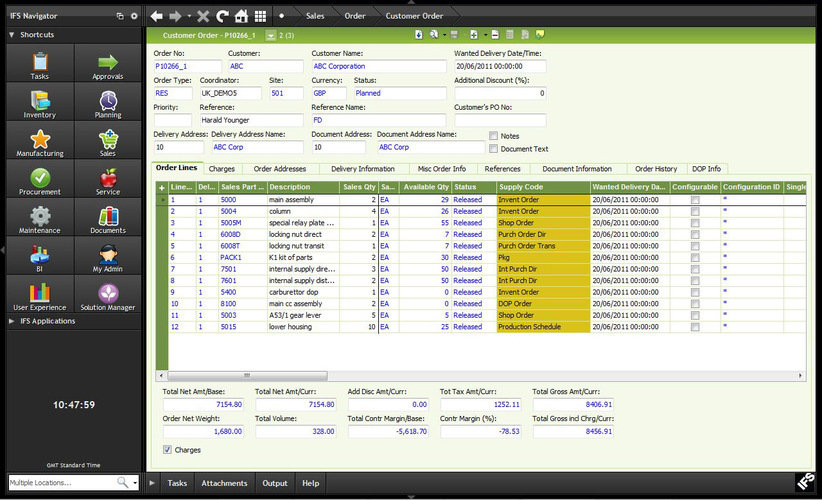 Software features
Distribution
Manufacturing
Services
Aerospace & Defense
Automotive
Chemical
Construction
Cosmetics
Electronics
Engineering
Food & Beverage
Metalworking
Plastics & Rubber
Telecommunications
Billing
CRM
Financials & Accounting
HR
Inventory Management
IT
Order Management
Planning & Scheduling
Project Management
Purchasing
Quality Control
Sales
Shipping & Distribution
Supply Chain Management
Warehouse Management
Asset Management
Document Management
Android App
iOS App
Quick spec
Product details
Customer Suitability
Enterprise (1000+ Employees)
Medium Size (251-1000 Employees)
Small Business (1-250 Employees)
Additional Product Info
Multi Language
Multi Currency
Customizable
System Hosting
Cloud
Installed on Premise
Download more information

IFS Applications
Download your extended software profile for IFS Applications. Get more information about features and pricing.
Download
IFS Applications
Pricing Guide

IFS Applications
Download your pricing guide by completing the form below.
IFS Applications
Price Quote

IFS Applications
Complete the form below to access a video demo of this software.
Quickly Compare with Similar ERP Systems
Other Users often Compare these Four Solutions
IFS Applications

WinMAGI

Oracle ERP

Deskera ERP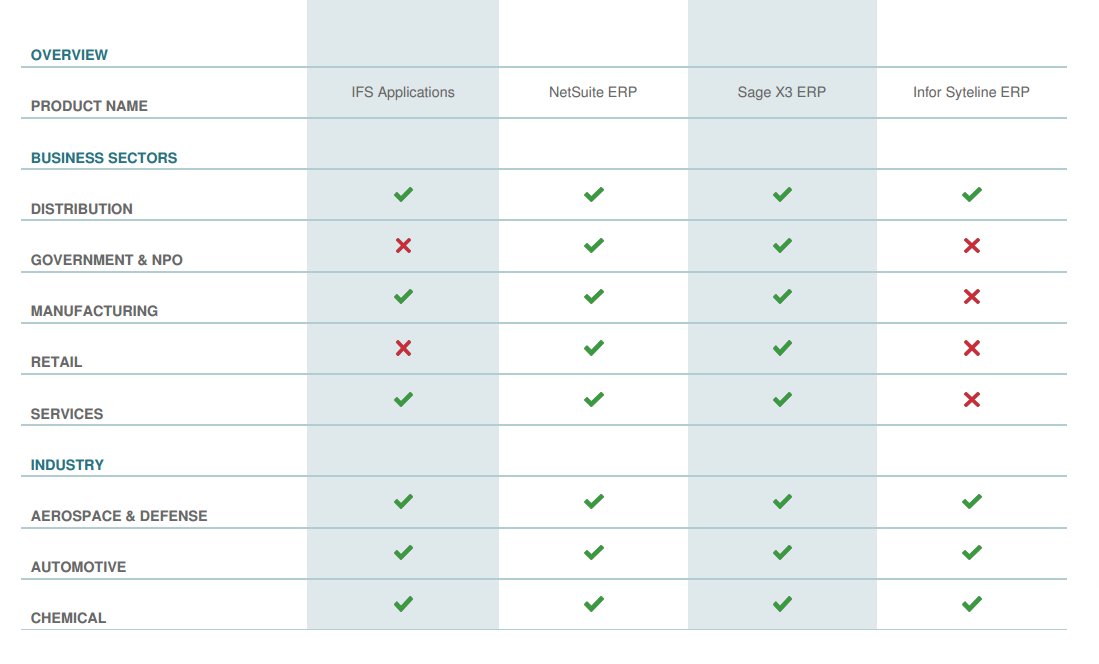 Get Your ERP Software Comparison
Download your bespoke report in a single pdf.
IFS Applications
Extended Software Profile

IFS Applications
Get your extended software profile by completing the form below.
IFS Applications
Extended Software Profile